Displacement : Encoder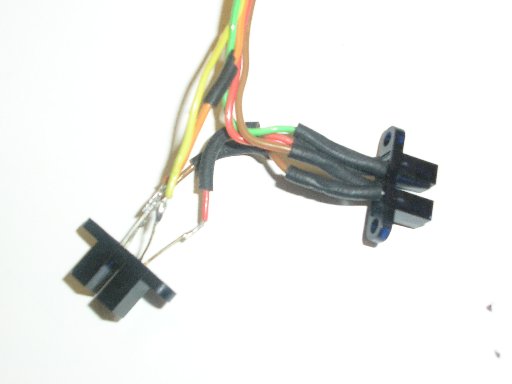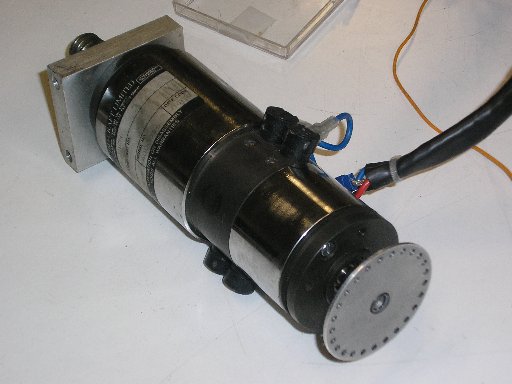 The encoder and the LDR Sensors and the schmitt-trigger( see below ) used to be able to interpret the square waves. The sensors produce a voltage between 0-5V. Since we're only interested if the hole has passed or not, we'll use the properties of a schmitt-trigger to produce a digital output.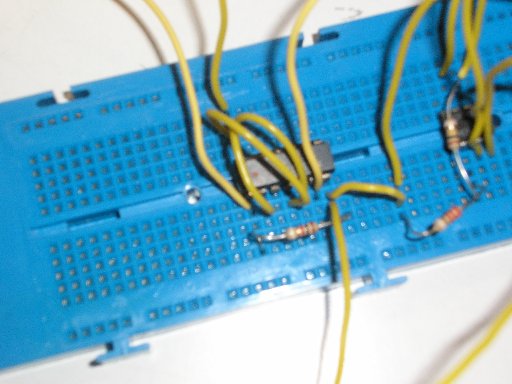 Force Applied : Work-Around : Op-Amp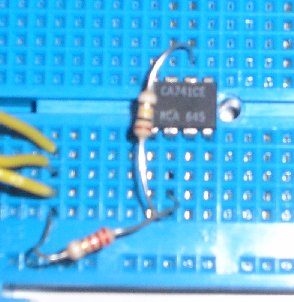 Since the short-circuit happened ( we still don't know what caused it ), our load cell didn't produce the same voltages anymore. Before the short-circuit we perceived voltages between 0-4V depending on the force. Now it fluctuates in the range of milliVolts. To get a reading we can work with, we had to improvise and so we thought of amplifying the signal.
Floating Ground
To use an Op-Amp we needed a power supply. The power supply we used didn't possess ground though, so we had to make one.
PCB
Due to the numerous problems and work-arounds we had to conceive, we were unable to create a board for our project.Instead, we had to rely on a bread-board and the demo-board.
Connections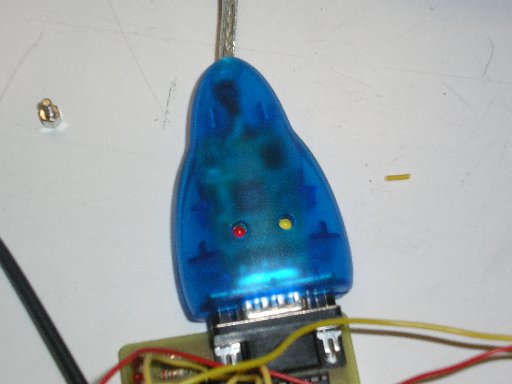 Two connections were used, namely the USB connection to program the PIC and the USB to Serial connector to transmit data from the PIC to the pc(picture to the right).